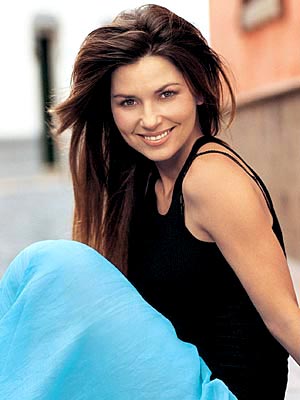 Shania Twain
has signed a deal for a two-year Las Vegas residency.
The From This Moment On singer can't wait to "go nuts creatively" at the series of shows entitled Still The One at Caesars Palace's Colosseum in the city from December next year.
"I will let my imagination run wild. I'm going to go nuts creatively," she said.
The singer who was devastated when she discovered her husband, music producer Robert 'Mutt' Lange had cheated on her with her best friend Marie-Anne Thiebaud after 14 years of marriage in 2008 but recovered by finding love with and marrying Marie-Anne's ex-husband Frederic Thiebaudin January revealed she is "healing" and is now enjoying life again.
"It's been a healing year," she said.
"I've learned how to commit myself and put that into healing, instead of fear and anxiety, which is a big turnaround."
Shania has previously revealed she has forgiven her former husband and best friend for their betrayal.
"Despite everything, I still loved my husband. And I still loved my
friend
. I put myself in their shoes with the understanding that accidents happen, we're all human, and we all make mistakes," she said.
"Eventually, I came to the point of accepting the end of my marriage."