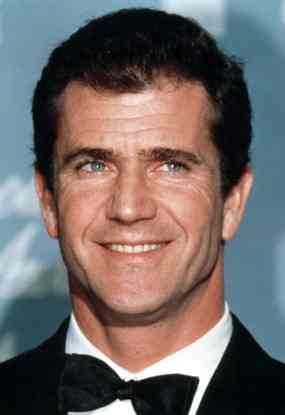 Mel Gibson
has visited disabled Guatemalan children as part of his community service order.
The Apocalypto director visited the Central American country with charity Mending Kids International as part of his sentence for hitting his ex-girlfriend,Oksana Grigorieva.
Mel's publicist Alan Nierob
revealed
The Beaver
star is working for much longer than the 16 hours of community service his sentence requires him to complete.
As he completed his service, the actor spoke with the children and wore one of the charity's purple T-shirts.
Mel, 55, has been working and supporting Mending Kids International which, at one time, had a chapter led by his ex-wife, Robyn Gibson for 15 years. The charity aims to provide free surgery for children with cleft lips or spina bifida.
In March, Mel pleaded no contest but did not admit guilt to a charge of misdemeanor battery against Oksana with whom he is presently locked in a custody battle with over their daughter Lucia and accepted a plea deal.
The deal resulted in him being ordered to undergo psychological counseling, served with a protective order not to "threaten or harass anyone involved in the case," and to complete his community service.
Mel's lawyer made a statement at the time insisting his client had accepted the plea deal to escape a long court fight.
"Mel's priority through all of this has been that the best interests of his young daughter Lucia and the rest of his children be put first in any decisions made," it said.
"It is with only that in mind that he asked me to approach the District Attorney with a proposal that would bring all of this to an immediate end."