---
Elie Saab Debuts First Fragrance
Posted: 18 Jun 2011 09:35 PM PDT
NEW YORK, June 15, 2011-This fall, famed Lebanese couturier Elie Saab reveals his first fragrance for women – ELIE SAAB Le Parfum. Created in partnership with Beaute Prestige International, the Paris-based subsidiary of Shiseido Co. Ltd., ELIE SAAB Le Parfum celebrates the splendor and brilliance of the radiant femininity which has always inspired him.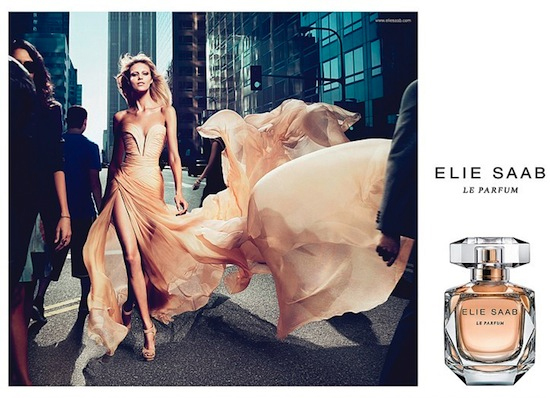 Born in Beirut in 1964 to a family with no ties to fashion, he dreamt only of escaping to fantastical faraway lands. He was not yet nine when he created his first dress for his younger sister. The name Elie Saab soon became synonymous with dresses of incredible grace and femininity. At 18, Elie Saab opened his own couture house with more than a dozen seamstresses. Following his first Beirut catwalk show, the country's golden boy won over the Middle Eastern market, and its wealthy clientele became his faithful followers. Today, his renown shines from Beirut to Los Angeles via Paris's Golden Triangle where he opened a boutique off the Champs-Elysees in 2007.
Couture is the raison d'etre of the ELIE SAAB fashion house, a passion that has driven the designer for more than 25 years. Naturally instinctual, Elie Saab has an innate sense of cut. He creates directly on the female form, draping fabric on the body without drawing and without patterns.
"I like 'womanly women,' women who twirl their dresses with desire and pride," Elie Saab says. "Ever since my childhood in Lebanon, I've examined the way they dress, I've always wanted to please them by flattering their curves."
In 2011, Elie Saab's universe continues to expand. Following successes in ready-to-wear and accessories and with new boutiques in London and Dubai, he now invites all women who dream of wearing ELIE SAAB to discover ELIE SAAB Le Parfum.
Created by world-renowned perfumer Francis Kurkdjian, ELIE SAAB Le Parfum is based on a floral, solar, woody theme. The first soaring notes of orange blossom set the tone, a solar evocation of Mediterranean petals whose light echoes the sun at its height. The jasmine heart is enriched by the gentle shading of pure patchouli. A white flower bouquet is completed by a cedar woody accord, giving the floral notes new density. Finally, the trail unfurls, borrowing its addictive notes from rose honey.
Always passionate about design and architecture, Elie Saab dreamt of a glass bottle with a pure shape that played on light, brilliance, and transparency.
"I wanted something simple. Straight lines, the rigor of a cube, and the sensation of an object made to be held in the hand, but with the density of beautiful objects," says Saab. "And as always, light as the overarching theme. For me, light is eternal strength.
Designed by Sylvie de France, the glasswork was pushed to the extremes of precision to create an object of light that reflects Elie Saab's elegance, a middle ground between the jeweler's art and the architect's dream.
The ELIE SAAB Le Parfum fragrance collection (1.0 oz EDP $60.00 USD/1.7 oz EDP – $90.00 USD/3.0 oz EDP – $120.00 USD/6.7 oz Body Lotion – $50.00 USD/6.7 oz Shower Creme – $42.00 USD/5.0 oz Body Creme – $85.00 USD [Saks Fifth Avenue Exclusive]) will be available in the US this September at Bloomingdale's, Nordstrom, Neiman Marcus and Saks Fifth Avenue.
Beaute Prestige International was created in 1992 to augment Shiseido's fragrance business with the development of new designer fragrance brands. Beginning with Issey Miyake's L'Eau d'Issey in 1992, the company has slowly and steadily built its brand portfolio to include Jean Paul Gaultier Parfums in 1993, narciso rodriguez parfums in 2003 and ELIE SAAB Parfums in 2011. Today, Beaute Prestige International's fragrance brands can be found in fine department and specialty stores worldwide. www.bpi-sa.com
Posted: 18 Jun 2011 09:20 PM PDT
MAC Colourizations available July 29, 2011 through September 9, 2011.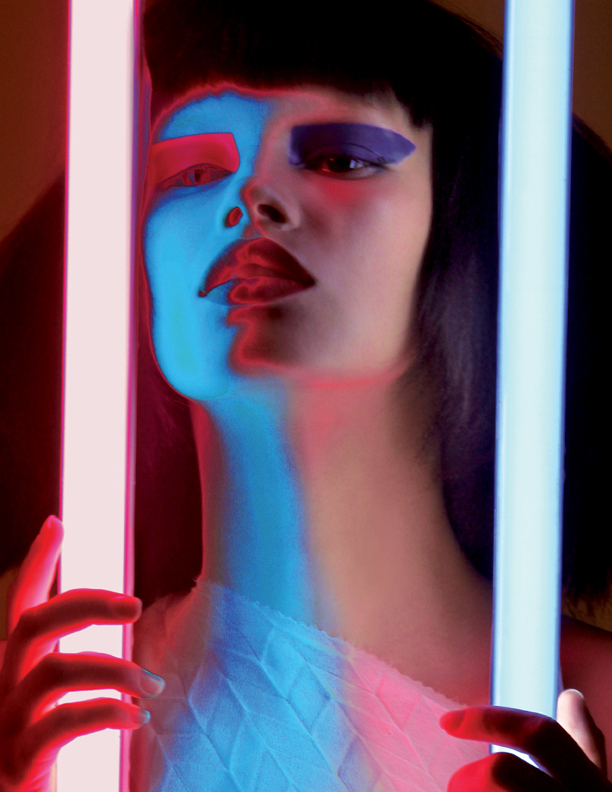 COLOURIZATIONS
Couples can be seemingly mismatched…but when it works, it's wonderful! These Duos for Eyes are doubly dramatic, with two shades combined in sophisticatedly unexpected ways…so much so that we call them MAC DOUBLE FEATURES.
In eight daring pairings, they're being introduced just as Summer fades away, COLOURIZATIONS Double Feature Shadow Compacts are the quickest, most convenient way to incite the imagination. Technakohl Liner gets the Best Friend role, emphasizing the chemistry between these eight interesting new dualities.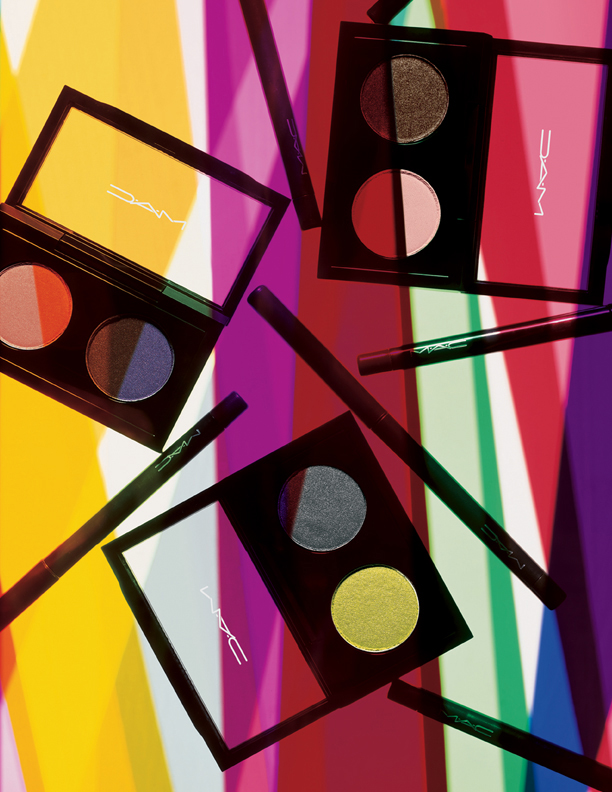 PRO PALETTE EYE SHADOW X 2 (Pre-filled duos)
Double Feature 1 Bright yellow gold (veluxe pearl)
Pinked-up chrome purple (frost)
Double Feature 2 Bright lime (veluxe pearl)
Frosty deep grey (frost)
Double Feature 3 Mid-tone teal (matte)
Deep chocolate (satin)
Double Feature 4 Deep forest green (veluxe pearl)
Mid-tone ochre brown (matte)
Double Feature 5 Pale frosty peach (frost)
Dark brown with green pearl (frost)
Double Feature 6 Light grey taupe (matte)
Mid-tone bronze (veluxe pearl)
Double Feature 7 Bright fuchsia (frost)
Cool black (satin)
Double Feature 8 Mid-tone orange (frost)
Deep navy (satin) $25.00 U.S./$30.00 CDN
TECHNAKOHL LINER
Graphblack Rich graphic black
Photogravure Soft black with brown undertone
Purple Dash Intense aubergine
Auto-de-blu Amethyst
Uniform Deep khaki green with gold pearl
Jade Way Pure emerald green with frost
$15.00 U.S./$18.00 CDN
ZOOM LASH Zoomblack Rich black $15.00 U.S./$18.00 CDN
BRUSHES
222 Tapered blending brush $29.00 U.S./$35.00 CDN
275 Medium angled shading brush $24.50 U.S./$29.50 CDN
Posted: 18 Jun 2011 09:07 PM PDT
MAC Glamglass available July 28, 2011 through September 22, 2011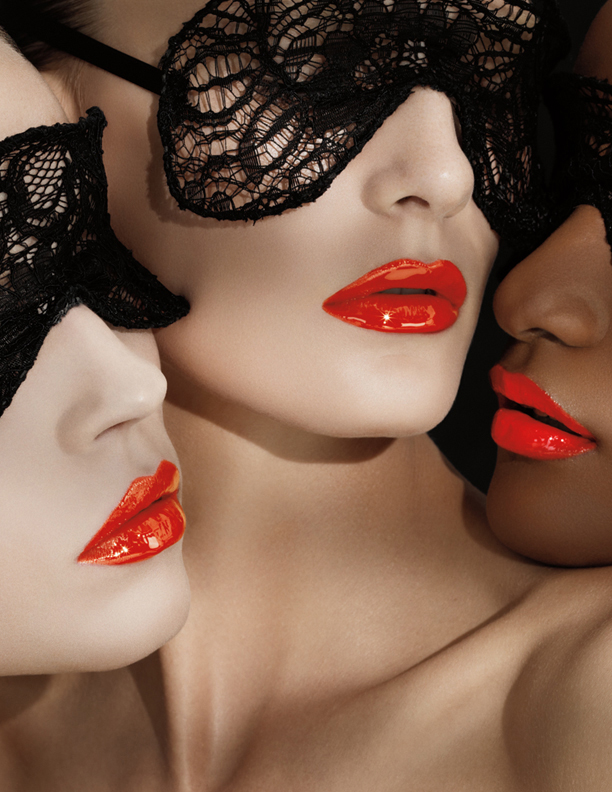 GLAMGLASS
Sshhh…Lips speak louder than words. You're invited to experience glamour that's strictly word-of-mouth. NEWLY FORMULATED, this super-silky gloss delivers the perfect amount of Knockout colour with its innovative NEW brush applicator. Encounter a Lasting Sensation of hypnotically intense, pure colour with a vividly alluring shine that leaves lips looking lush for hours. Mesmerizingly minimal, non-sticky texture feels comfortable…featherlight. Eight tantalizing Lip Pencil shade extensions round out a collection that positively whispers Embrace Me.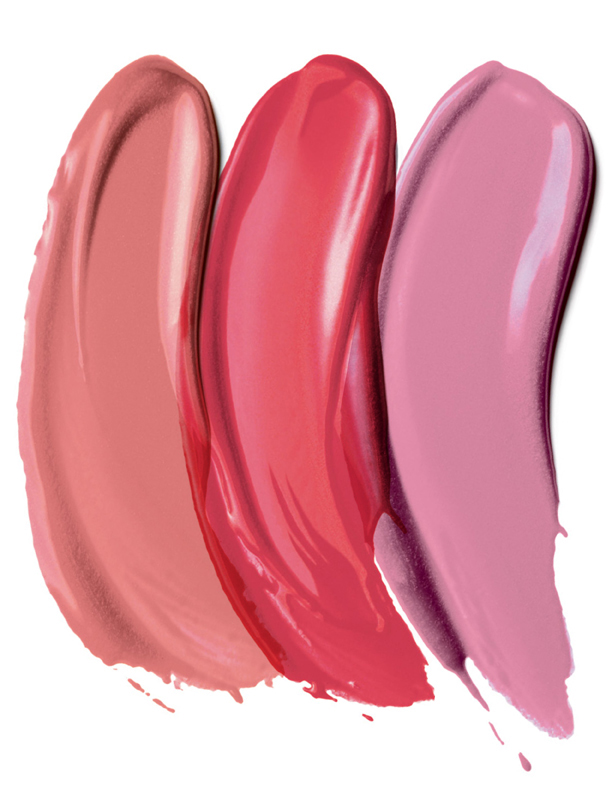 LIP PENCIL
What Comes Naturally Pale peachy beige
Hip 'n' Happy Dirty blue pink
Have to Have It Soft warm beige
Just Wonderful Dirty mauve
Entertain Me Clearly orange
Lasting Sensation Bright coral
Embrace Me Vivid pinkish fuchsia
Just My Type Intense warm brown
$13.00 U.S./$15.50 CDN
GLAMGLASS
Casual Air Frosted pale pink
It's a Wow Mid-tone blue-pink ("rose pink")
Check This Out Coral with 'transforming' yellow-pink pearl
Rich & Witty Neutral dirty pinked beige
Comfort & Joy Mid-tone frosted dirty mauve
Famously Fab! Purple-lavender, slightly pearled
Tour de Fabulous Clean/bright yellow pink with pearl
Style-Packed Bright, vivid fuchsia Knockout Red with pearl
Rich Bounty Deep red-brown with pearl
Real Posh Deep berry, slightly pearled $14.50 U.S./$17.00 CDN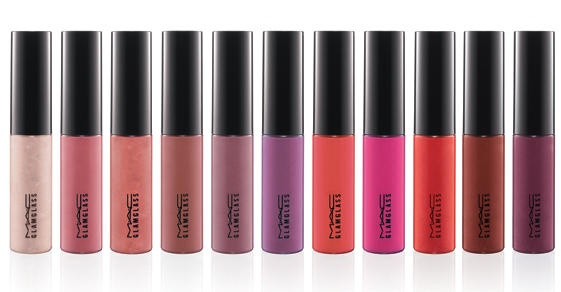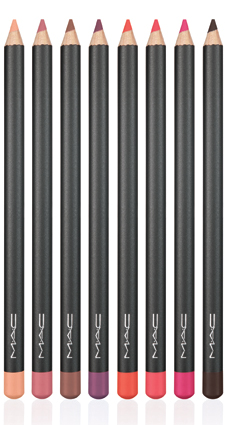 MAC Prep+Prime Future Length Lash Serum
Posted: 18 Jun 2011 08:05 PM PDT
Introducing MAC Prep+Prime Future Length Lash Serum available July 14, 2011 in the permanent collection.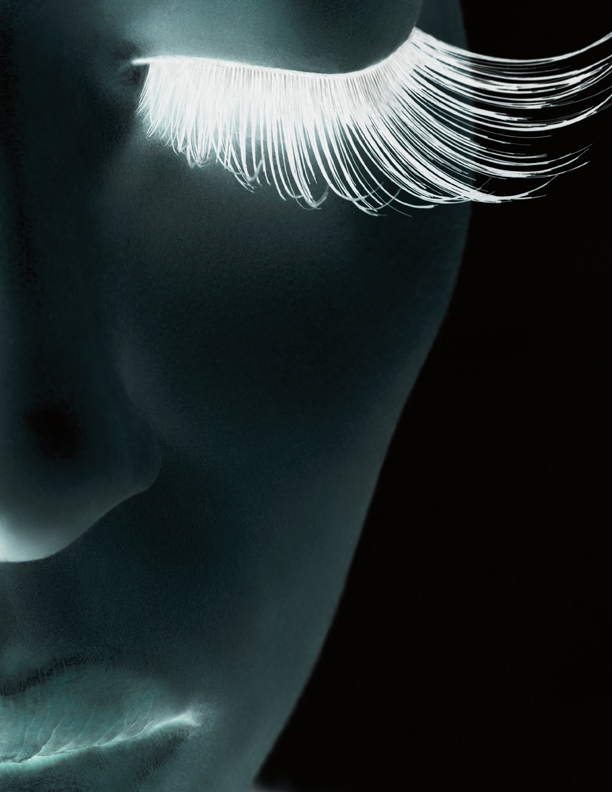 PREP + PRIME FUTURE LENGTH LASH SERUM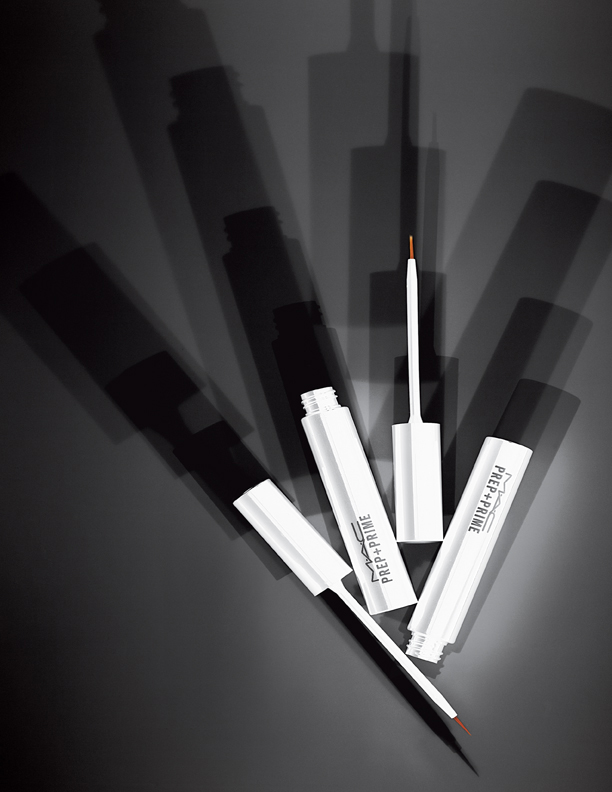 PREP + PRiME FUTURE LENGTH LASH SERUM $30.00 U.S./$36.50 cdN
This category is so rich with technological innovation, it could practically be called i-Lash! From this day forward, there's no looking back! Lash Mania is sweeping the nation with advanced future-forward formulas that do more than coat and cover; they actually boost an inherently heftier, healthier-looking, altogether longer and lusher appearing lash, with dramatic results visible in eight weeks when used twice daily. Designed to enhance over time, this is a breakthrough patent-pending treatment that delivers measurable, visible difference.

Apply a thin line of serum on clean, dry skin to the base of the upper and lower lashes, morning and evening, and watch what happens. Dries quickly and clearly for mistake-proof application; won't interfere with eye makeup when used accordingly. Non-irritating, a gentle giant for those who want to go to the next level. This is the future no one saw coming!
Miss USA Rima Fakih In Georges Hobeika
Posted: 18 Jun 2011 07:32 PM PDT
(June 15, 2011) – Miss USA Rima Fakih looks haute in Georges Hobeika as she joins Miss Universe Ximena Navarette to unveil "Miss Universe by OPI" in Las Vegas. Miss USA selected a sexy pink and black sequined cocktail featuring a keyhole bust for the launch of OPI's pageant-inspired nail lacquer shades.

RIMA FAKIH LOOKS HAUTE IN GEORGES HOBEIKA PHOTOGRAPHED WITH MISS UNIVERSE XIMENA NAVARETTE
Posted: 18 Jun 2011 07:27 PM PDT
Michelle Obama's Dress. Talbots has earned its stripes once again as Michelle Obama sports the brand's Shoreline Striped Dress ($189.00) to host the Congressional Picnic on the South Lawn of The White House. This is the 14th time that The First Lady has worn Talbots…! The dress is available at select Talbots' stores nationwide.
Michelle Obama in Talbots see full dress here:
Posted: 18 Jun 2011 06:49 PM PDT
Pippa Middleton was photographed in London this month carrying the chic knomo 'Slim' which retails for only $79. knomo, the hot British accessories brand that has just arrived in the US.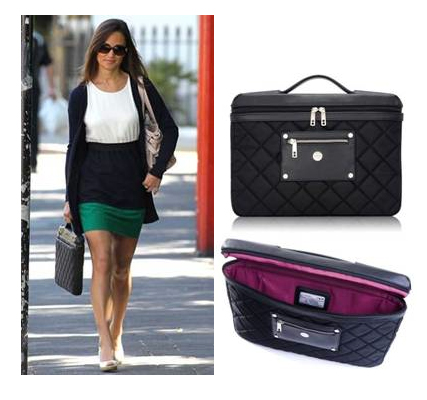 Pippa Middleton's Handbag Get The Look With knomo 'Slim'
The knomo slim laptop pouch is a sleek and slimline design that unzips at the top (preventing against scratching when you open the pouch) while offering easy access to your laptop, and also incorporates a knomo signature zip-pocket at the front – great for holding your iPhone or travel card.
The quilted exterior provides padding for your laptop and the detachable, adjustable strap offers an alternative way to carry your laptop on the move, or like Pippa, you can use the short retractable leather handle. Every Slim also contains the knomo Tracker ID – a unique number stitched into the bag, that once registered on the knomo website, should the bag be misplaced, the finder can call the freephone number and knomo will retrieve the bag and return it to the customer, free-of-charge.
The Slim is available for only $79.95. See www.knomo.com for more details.